Replacement Massage Function Remote Handset Controller For Recliner Lift Chair
Attention Please
This remote controller is NOT UNIVERSAL, only purchase it when your original remote controller looks exactly the same.
According to the pins of the plug, this controller has 2 versions: 3-pin and 8-pin.

These 2 versions are not cross-compatible, please choose the correct one according to your original remote controller.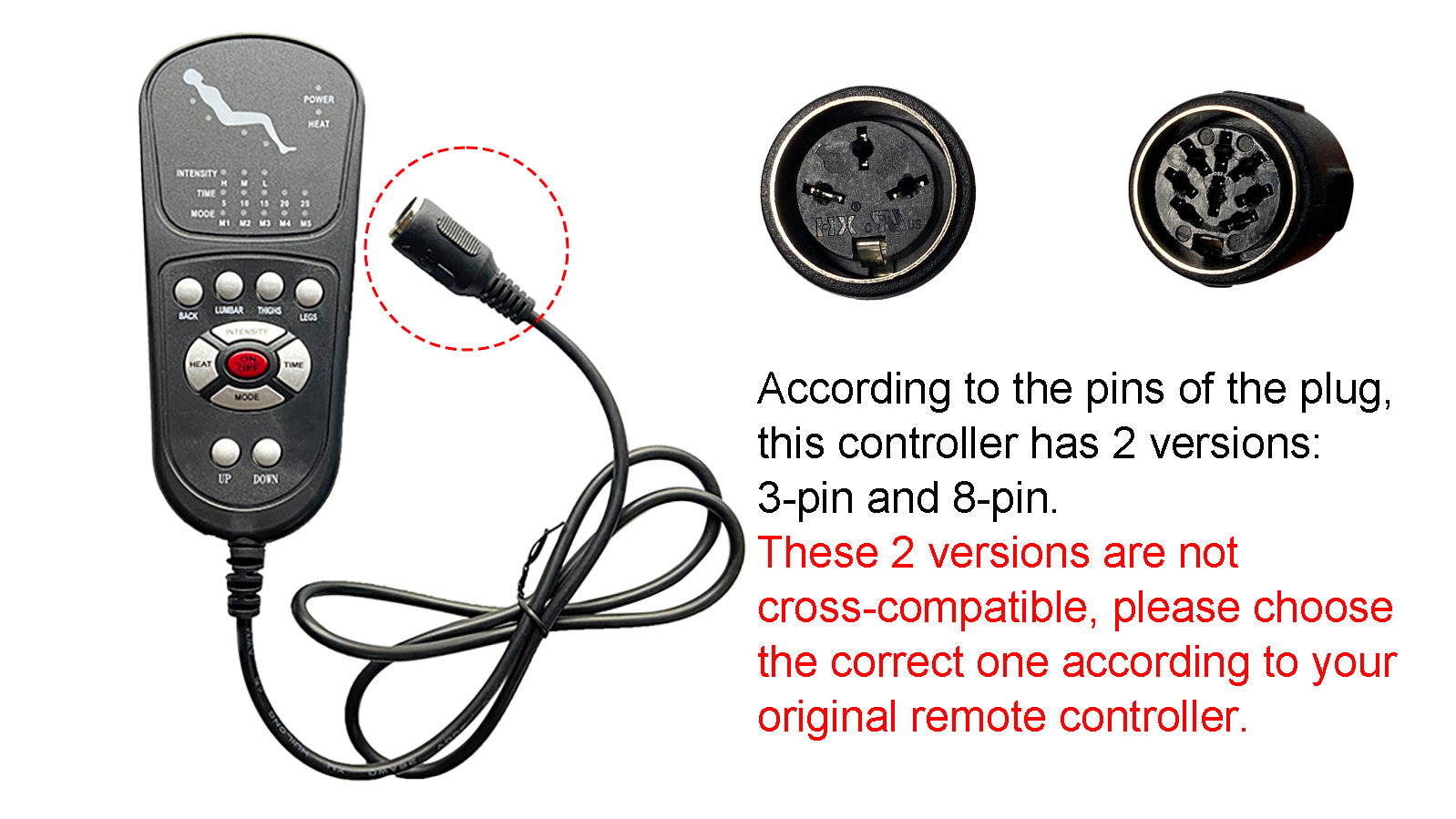 This hand controller can operate the recliner's lift/recline and massage function.
If your original remote is broken, and it looks the same as this one, you can use it to restore your recliner.
The 3-pin plug version connects to the control box, can operate the massage function and up/down function of the chair. 
The 8-pin plug version connects to the massage system directly, can only operate the massage function.
Features
3 Massage intensities
5 Time options
5 Massage modes
Massage area ON/OFF separately
Heat ON/OFF
Chair recline/raise
Package includes: 
1* massage remote controller
We have several other types of massage remote controllers, please see the below image, if your remote is the same as one of them, please feel free to send us an email for a quotation. When sending an email, pls include an image for the control panel and an image. 
Click here to see all massage remote controllers.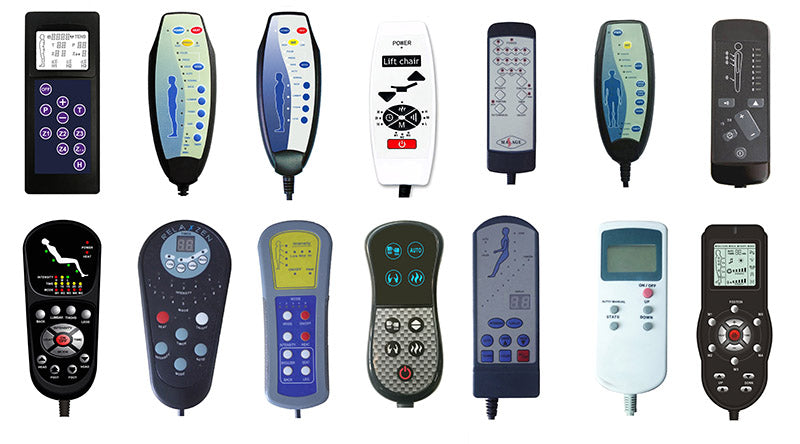 ---
We Also Recommend
---