Replacement Massage Function Remote Handset Controller For Recliner Lift Chair
This remote hand controller operates the massage function of a recliner/lift chair. If your original remote is broken, and it looks the same as this one, and its software code is DN-O3C V3.0, you can use it to replace yours.  
Intensity level adjustment: low-high
Heat control: on/off
Massage mode option: Pulse, Press, Wave, Auto, Normal
Massage area selection: Back, Lumbar, Thigh, Leg
Timer: 15min/30min/60min
Package includes: 
1* massage remote controller
Attention 
This is NOT a universal remote controller, the software might be different even if the remote looks 100% the same.
Before purchasing. please make sure your original remote meets the following checkpoints.

1. Your panel and plug should be exactly the same as the following image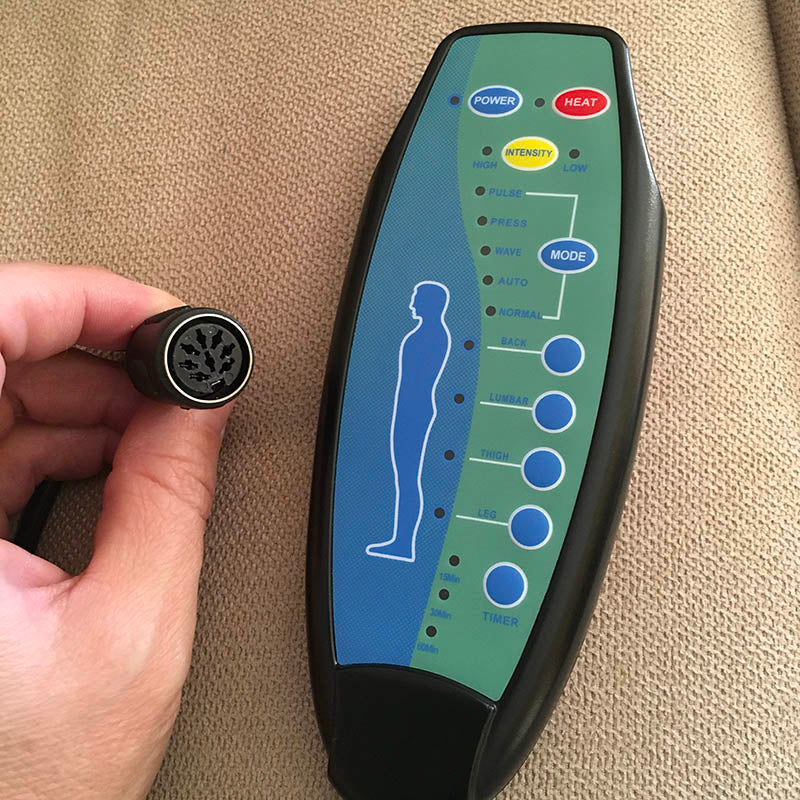 2. Please open your remote controller with a screwdriver, and check the model number on the PCB, it should be DN-O3C V3.0, otherwise, this remote won't work on your chair.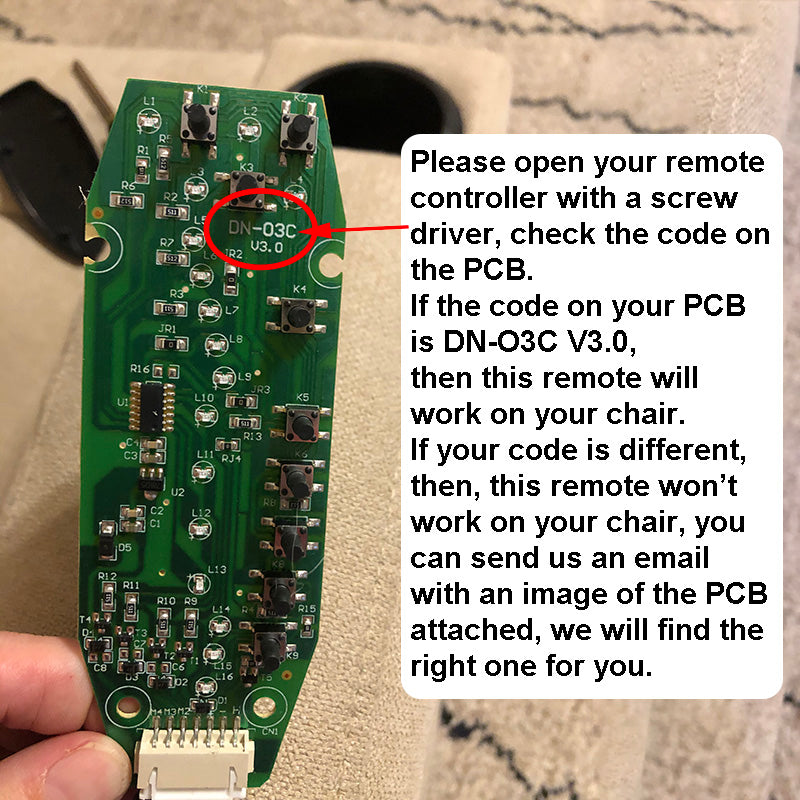 Tips:
If your remote has the same panel & plug, but the code is different, please send us an email (lifeeasysupply@outlook.com) with an image for the PCB (like the other image), we will check with the manufacturer, see if they can offer the same remote.
We have several other types of massage remote controller, please see the below image, if your remote is the same as one of them, please feel free to send us an email for a quotation. When sending an email, pls include an image for the control panel and an image for the PCB with the code on it (like the upper image).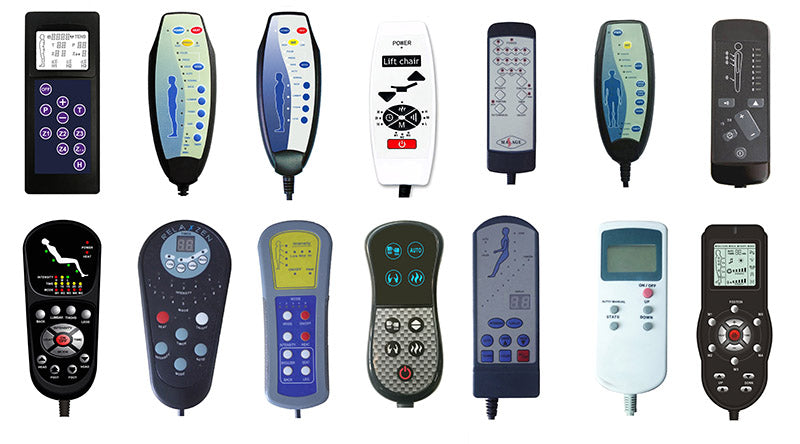 There are several other models available in our store, you can click the following image to reach them.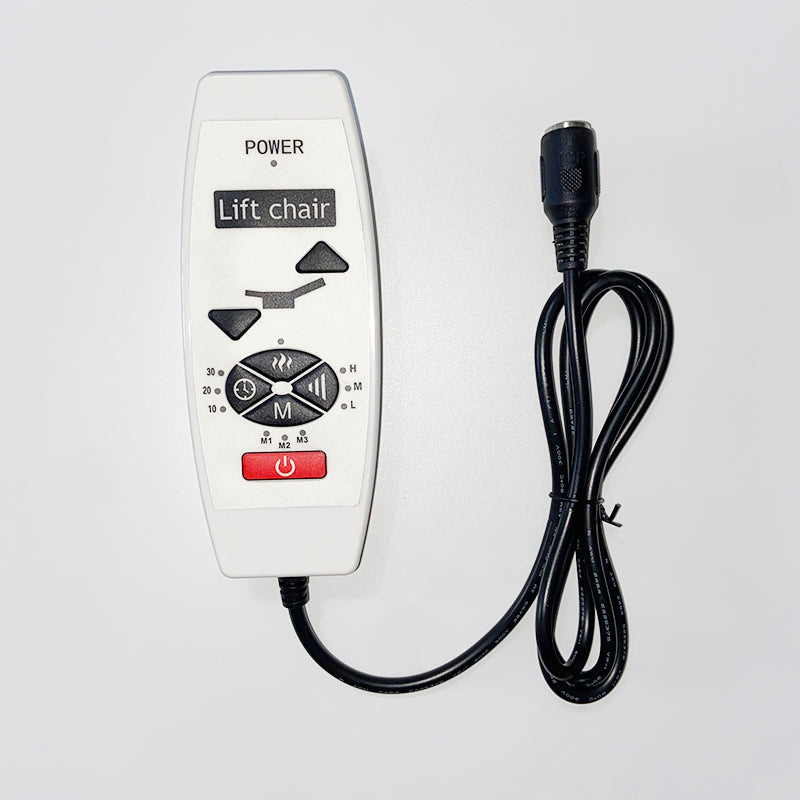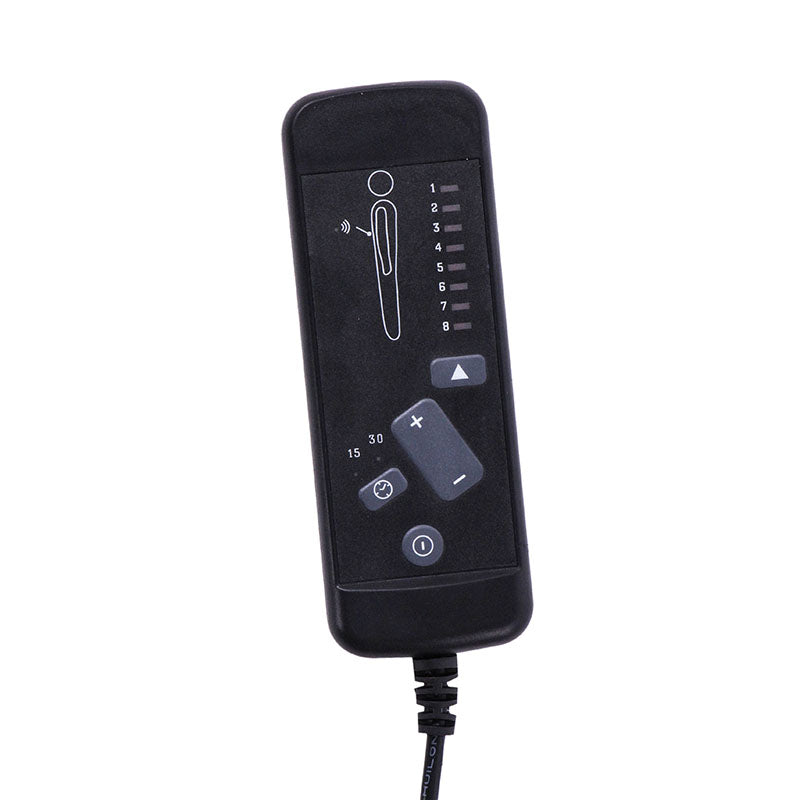 ---
We Also Recommend
---