eMoMo HX90HU Power Recliner Switch 5 Button 5 Pin with USB port
Genuine eMoMO HX90HU fixed switch for power recliner/lift chairs.
5 button operates 2 motors (function: open, close, head up, head down, reset)
5 pin round 5 plug
USB charging port: 5V 2.1A output
With install screws
With a front cover panel
HX90HU has 3 sub-versions, namely HX90HU, HX90HUN, and HX90HUE. HX90HU and HX90HUN are standard versions, the difference is that HX90HU is for the left side (when facing the chair), HX90HUN is for the right side; HX90HUE is an OEM customized version. 
These 3 sub-versions cannot be replaced with each other, please purchase the same version as your original switch.

To know which sub-version your switch is, please take the switch off from the chair, there is a barcode sticker on the switch, and based on the serial number under the barcode, you can tell which sub-version your switch is:

HX90HU's serial number starts with "SN:WT90HU"

HX90HUN's serial number starts

with "SN:WT90HUN"

HX90HUE's serial number starts

with "SN:WT90HUE"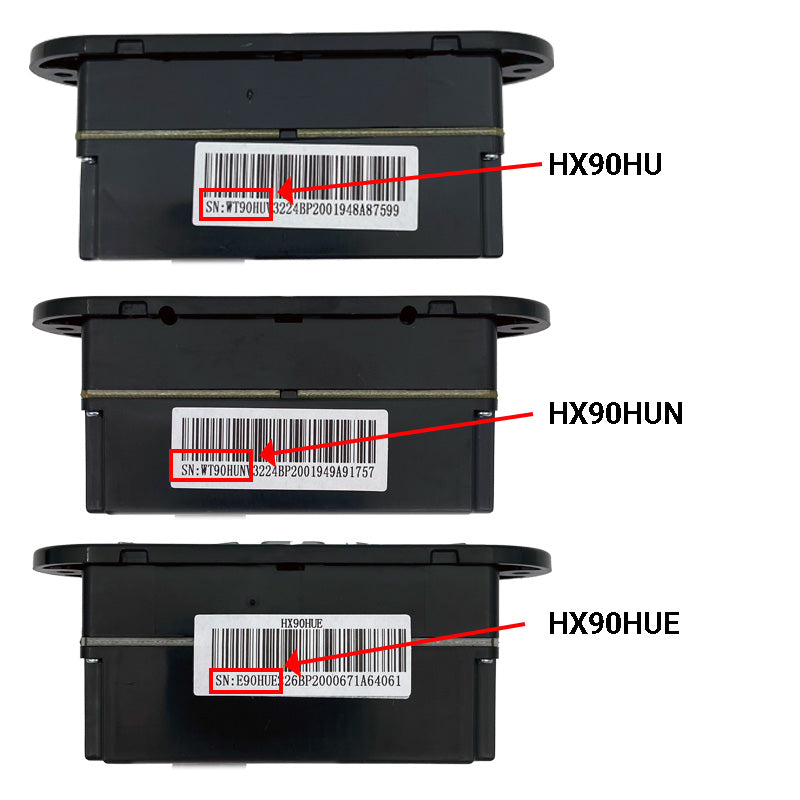 The HX90 switches are available in different versions:
HX90AFU is the 2-button version, which operates one linear actuator motor,  please

 click here

 

to buy
HX90HU is the 5-button version, which operates two linear actuator motors,  you can order it on this page.
HX90TU2 is the 8-button version, which operates three linear actuator motors, please

 click here

 

to buy
---
We Also Recommend
---