6 Button 8 Pin Remote Controller & Junction Box for Power Massage Recliner
This item - Electric control system for power massage recliner includes a remote controller and a control box. It is compatible with several Catnapper electric massage recliners, if your original remote controller or control box is the same as this one, you can use this item to replace it.
Compatible models:
4825 Soother
4857 Ramesey
4863 Chandler
4891 Madison
4705 Gianni
According to customer's feedback, it also works perfectly with the Bobs discount furniture Omni 2 lift recliner

Warning:
This item is NOT Universal, please only purchase it when your original control kit is exactly the same as this item.

The remote controller has 6 buttons and a USB port, it operates the UP/DOWN of the recliner, and the vibration and heat massage functions.
Please refer to the following image for the function instruction.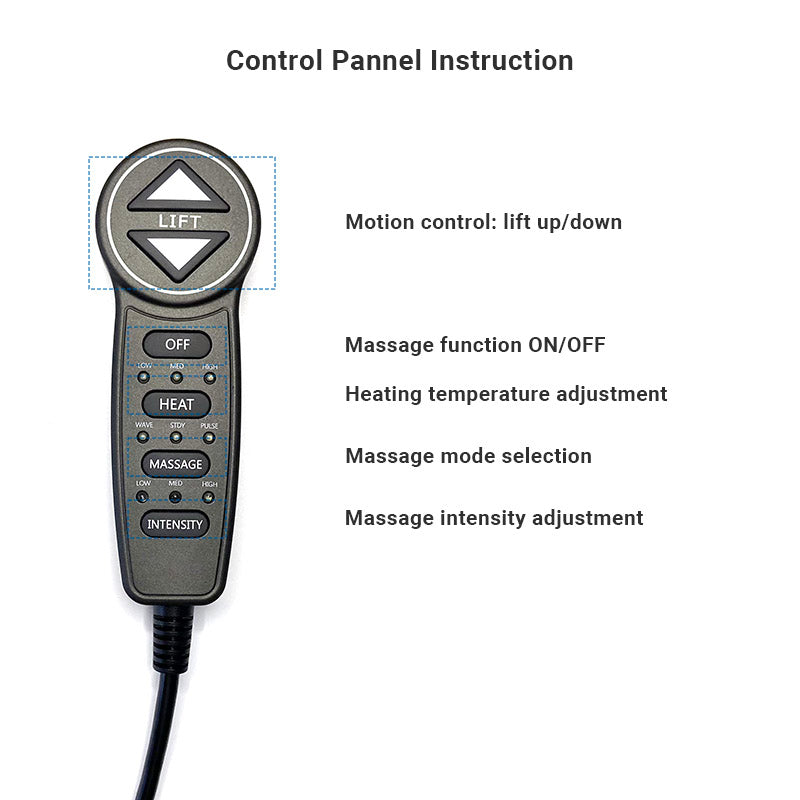 The plug of the remote controller is a straight 8 pin male plug, it connects to the control box
There is a USB port on the top of the remote controller, you can use it to charge your mobile devices.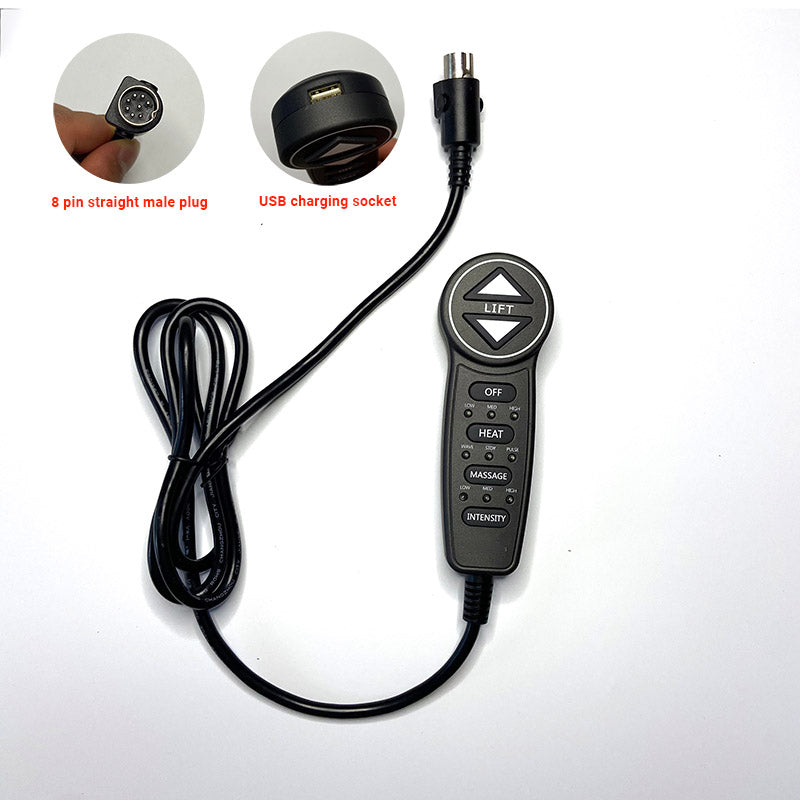 The control box has 5 outlet cords, please refer to the following image for the connection instruction of each cord.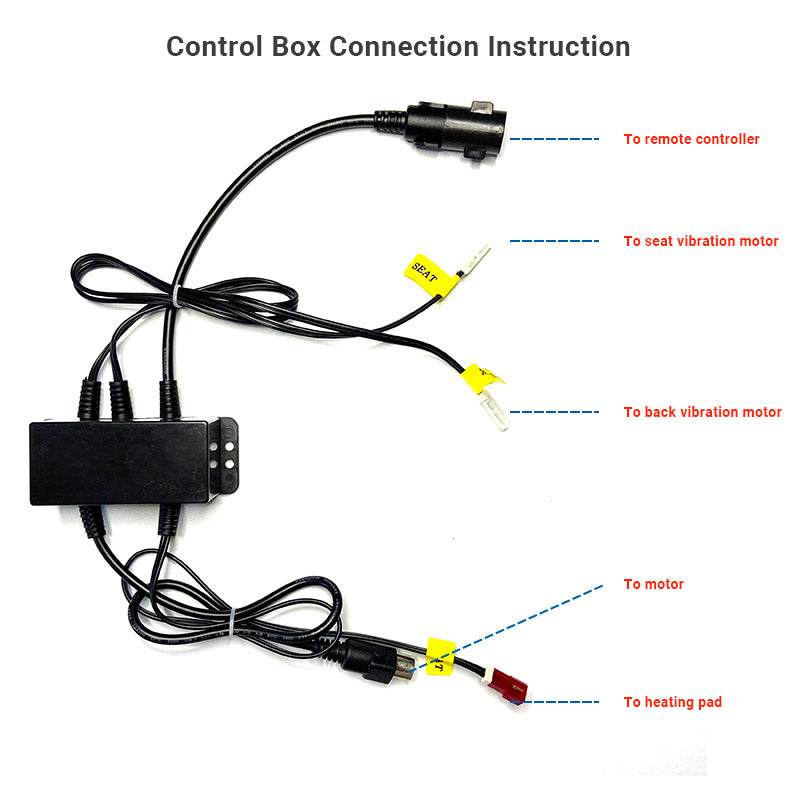 Package includes:

1* Remote controller
1* Control box
---
We Also Recommend
---