eMoMo TRGI/TRGIN Recliner Switch 7 Buttons With USB
This is the genuine eMoMo TRGI/TRGIN switch, this switch has 7 buttons and a built-in USB charging port.
The switch is suitable for recliners with 2 linear actuator motors, it operates the head cushion back/forth, lumbar back/forth, and chair open/close.
The difference between the TRGI and the TRGIN is the TRGI is for the left-hand side (when facing the chair), and TRGIN is for the right-hand side.
If you are not sure which one to order, please check the serial number of your switch: if it starts with "SN:ETRGI", please choose the TRGI option; if it starts with "SN:ETRGIN", then please choose the TRGIN option.
Important notice
TRG and TRGI, TRGN and TRGIN are different models, this link is for TRGI/TRGIN, if you need TRG/TRGN, please click here
DO NOT order if your switch's serial number is not started with "SN:ETRGI" or "SN:ETRGIN"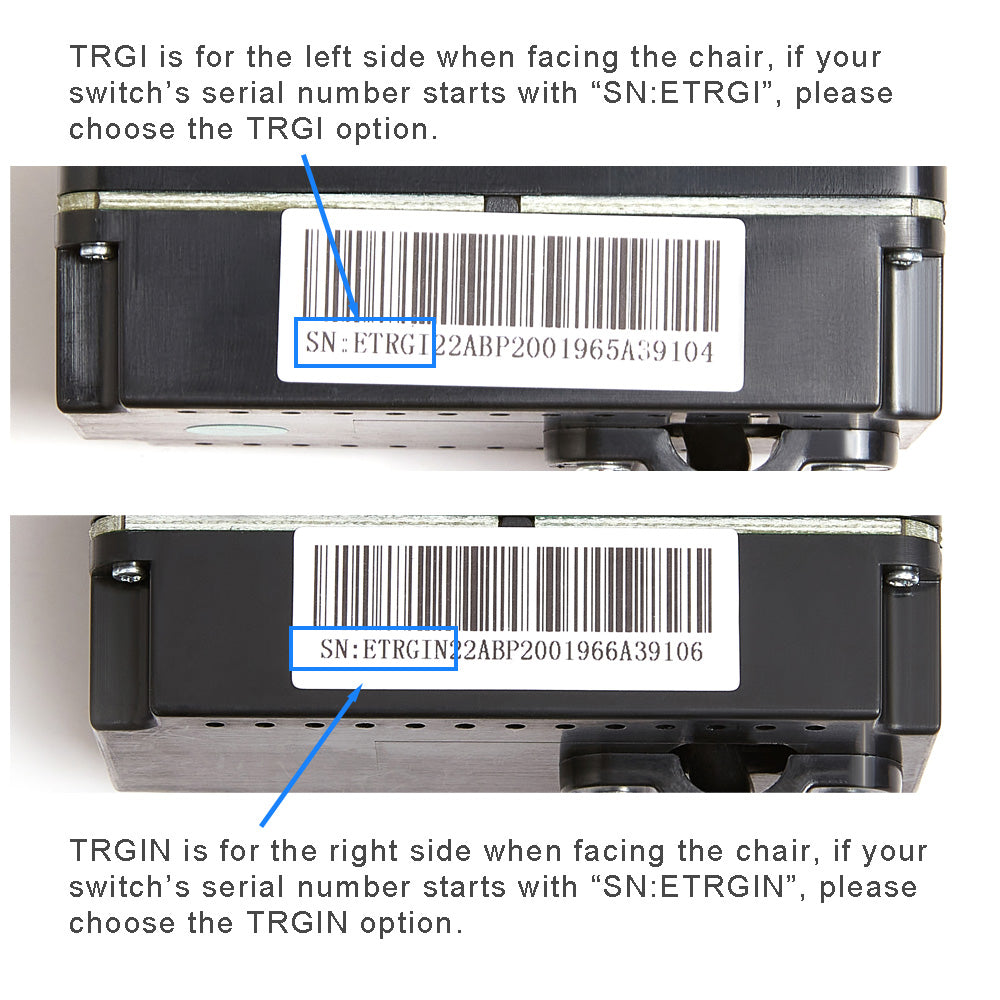 ---
We Also Recommend
---