Wire/Wireless Control System for 2 Motor Power Recliners
This recliner control system includes a 4 button 5 pin remote controller, a control box, and a 6 button wireless remote controller. 
Suitable for 2 motors power recliners: your recliner motor shall have 4 pin plug, and the output voltage of your power adapter shall be 24-29V

I

deal for DIY & repair: you can use it to restore a broken recliner, or use it for your DIY project.

Wireless control capacity

: 

This is a very practical function, especially when you have pets or kids in your house (they may accidentally trigger the chair and hurt themselves), you can remove the wired controller and use only the wireless hand controller to operate your recliner to avoid the potential risk of injury. 
Please NOTE: 
The plug of your recliner's motor has to be 4 pin, otherwise, this item will not work on your chair.

The output voltage of your power supply adapter shall be around 24-29V.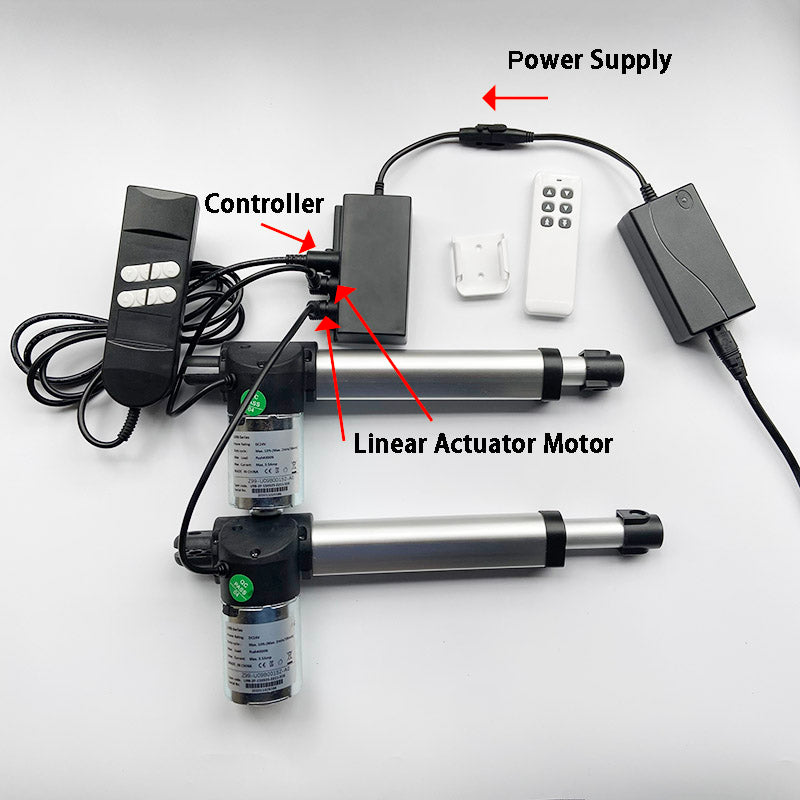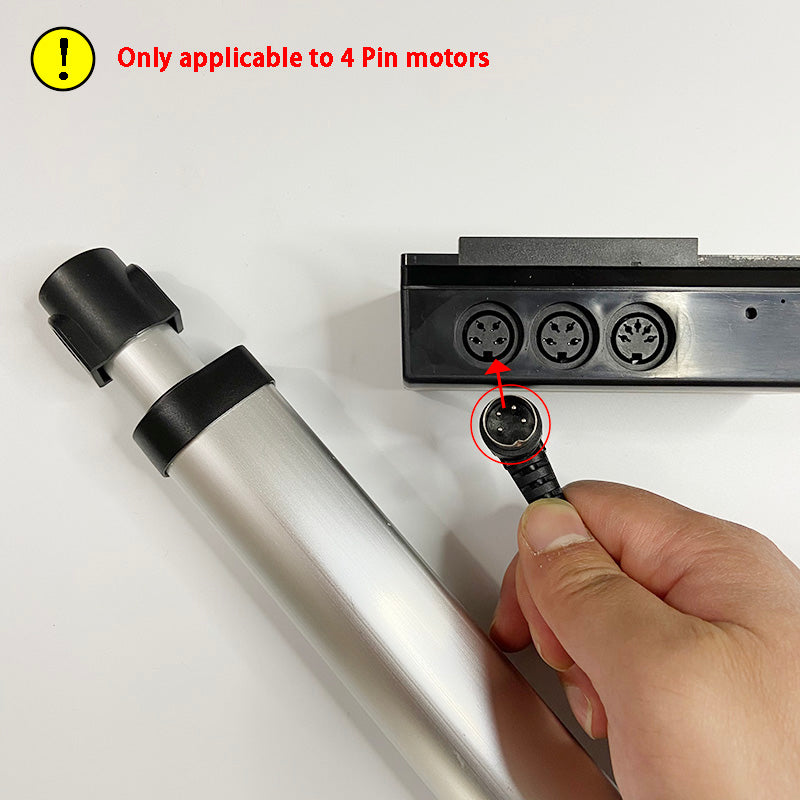 Package includes: 
1* 4 button wired remote controller
1* 6 button wireless remote controller 
1* control box 
Shipping
The item will be shipped from China, and the shipping will take around 15-20 days, if you can not wait for that long, please contact us before purchase.
---
We Also Recommend
---