Resin Sculpture Ornament-Rodin Thinker-10.2 inches
This resing statue is a copy of the Rodin famous sculpture - the Thinker. The statue is 26cm/10.2in high, made of polyresin, and each piece is hand-painted with incredible details.
Specification
Size: 26*14*11cm (10.2*5.5*4.3in)
Vintage treatment to the surface
Hand Painted To Enhance The Amazing Detail
Felted Bottom To Prevents Furniture From Being Scratched

Package Includes:


Why Use Resin
Polyresin is a resin compound generally used for statues, figurines, bobbleheads, and decorative furniture. It is a sturdy material that can be intricately molded, allowing a great level of detail with consistent texture. One form of polyresin often used is Alabastrite. It is a stone-based material, easy to sculpt, takes paint well, and has a similar appearance to porcelain and pottery.

About the Rodin <The Thinker>
The Thinker (French: Le Penseur) is a sculpture by Auguste Rodin held in the Musée Rodin in Paris. It depicts a man in sober meditation battling with a powerful internal struggle. It is often used to represent philosophy. Originally named The Poet, the piece was part of a commission by the Musée des Arts Décoratifs, Paris to create a monumental portal to act as the door of the museum.
Rodin based his theme on The Divine Comedy of Dante and entitled the portal The Gates of Hell. The sculpture is nude, as Rodin wanted a heroic figure in the tradition of Michelangelo, to represent intellect as well as poetry.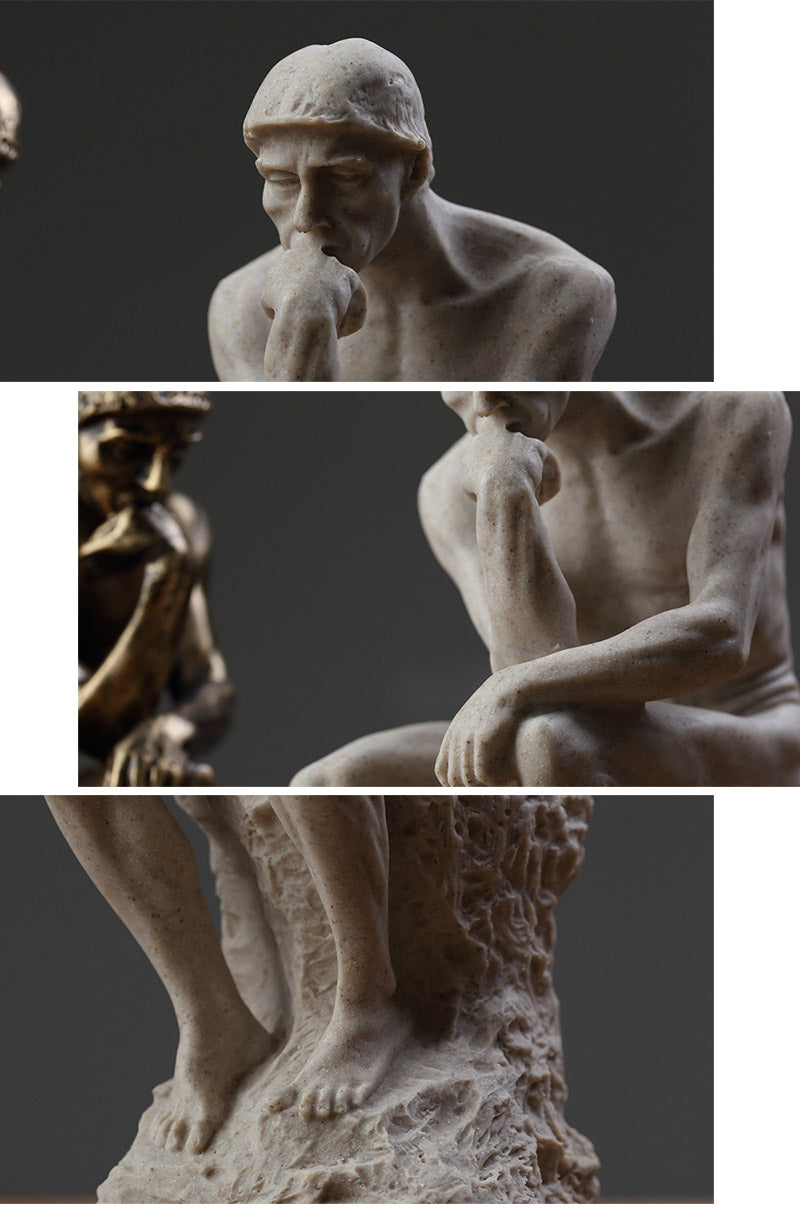 ---
We Also Recommend
---