Sisal Furniture Cats Scratch Protection Mat - Suitable for Sofa Couch Recliner & More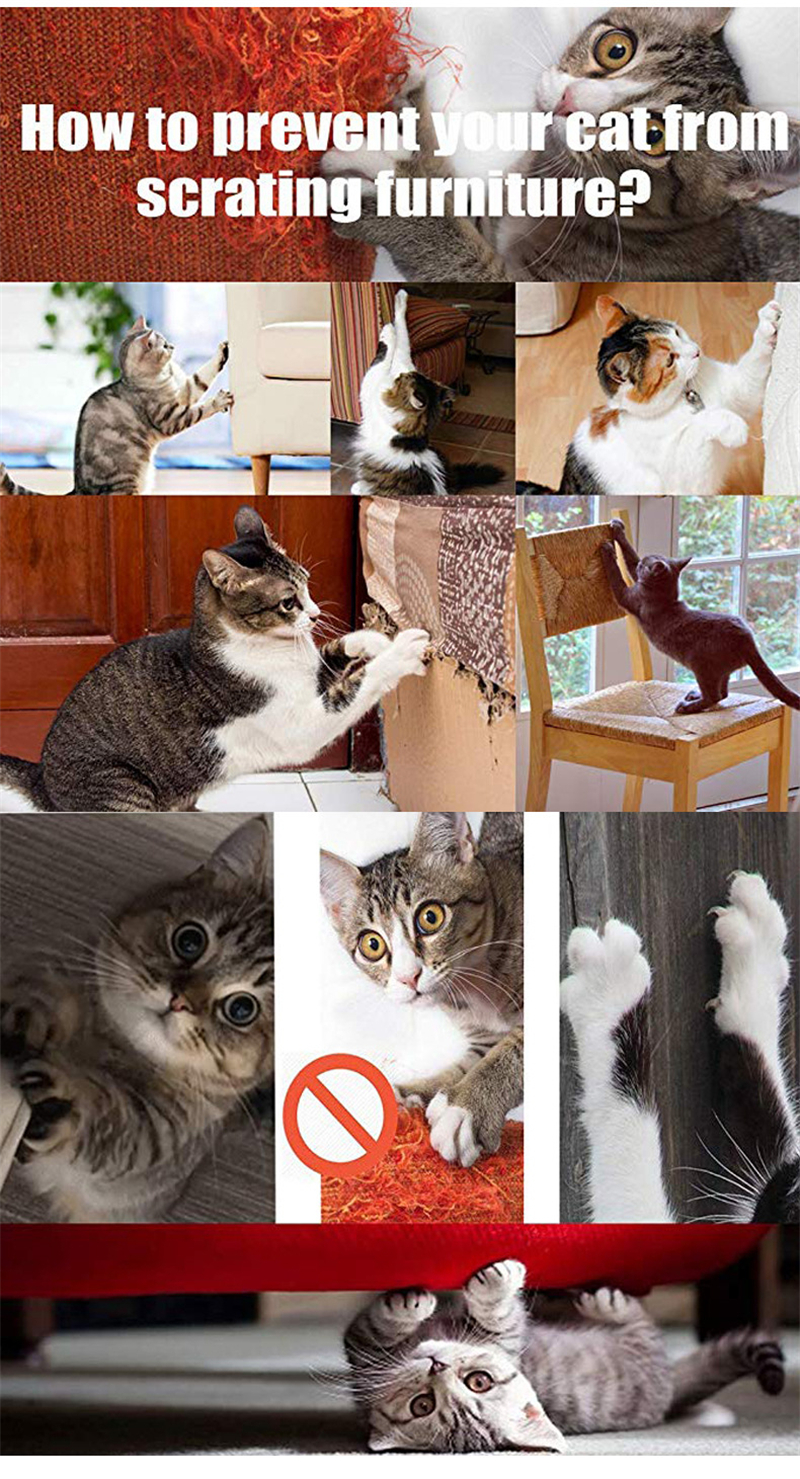 Grinding claws to keep them sharp is the born nature of cats, and this could be a  real disaster for your sofa, recliner, couch, and many other furniture with sofa upholstery materials.
This sisal mat gives a solution for both furniture protection and your cat's scratching nature.
The mat is made of sisal material, cats like to grinding their claws on this kind of rough material. 
We designed a white fluffy ball to drive the cat's attention from your furniture to this mat.
Suitable for kittens and cats of all ages.
It can also cover the damaged ugly parts, bringing a "new" sofa for you.
Durable sisal material can last longer under the cat's scratching. 
It has a simple design, which will barely affect the aesthetics of the furniture.
Three installation methods to meet different circumstances. 
Easy to install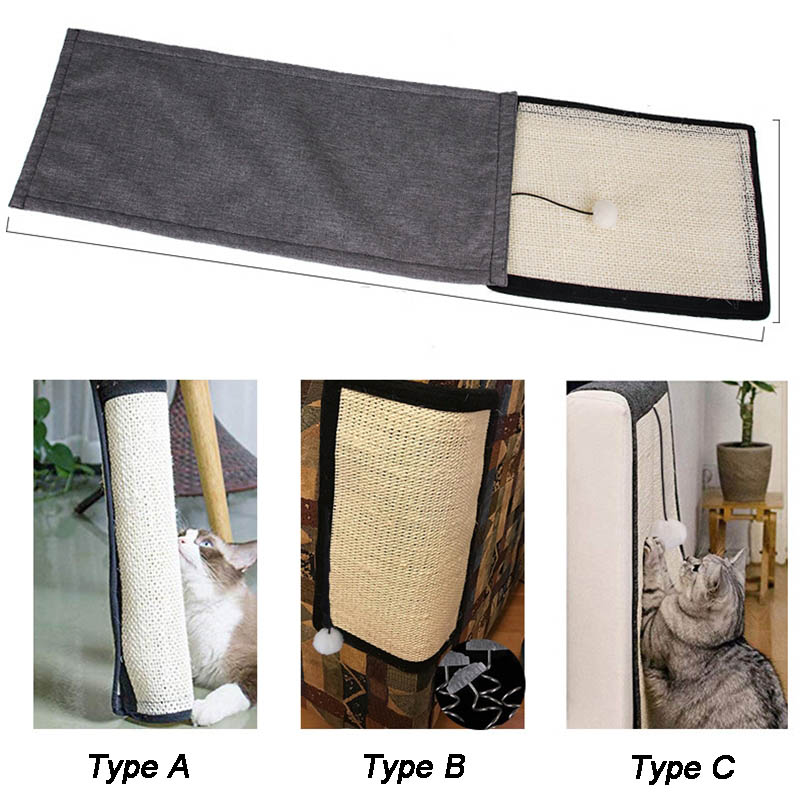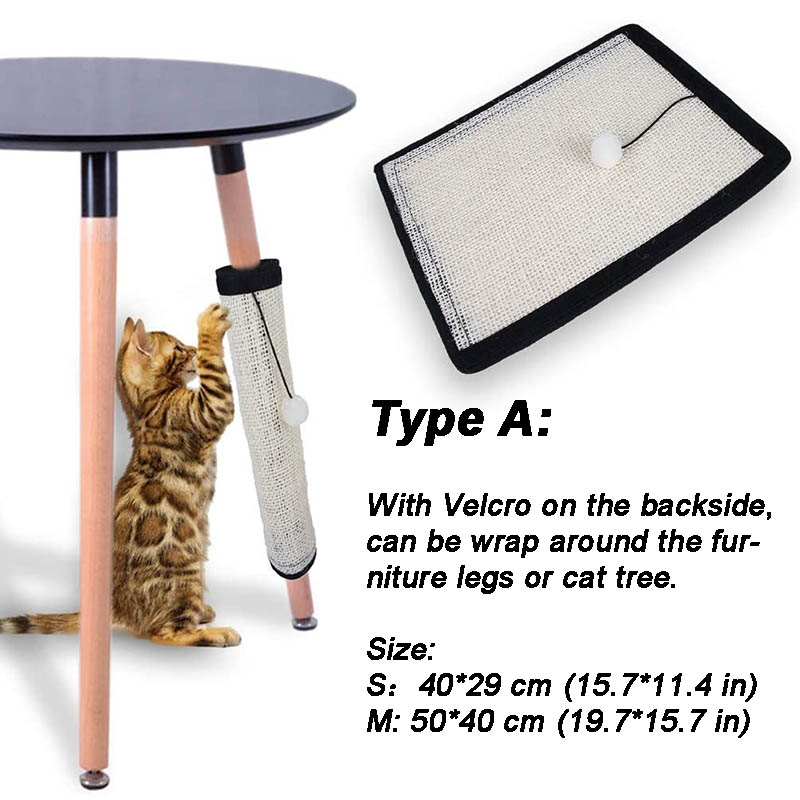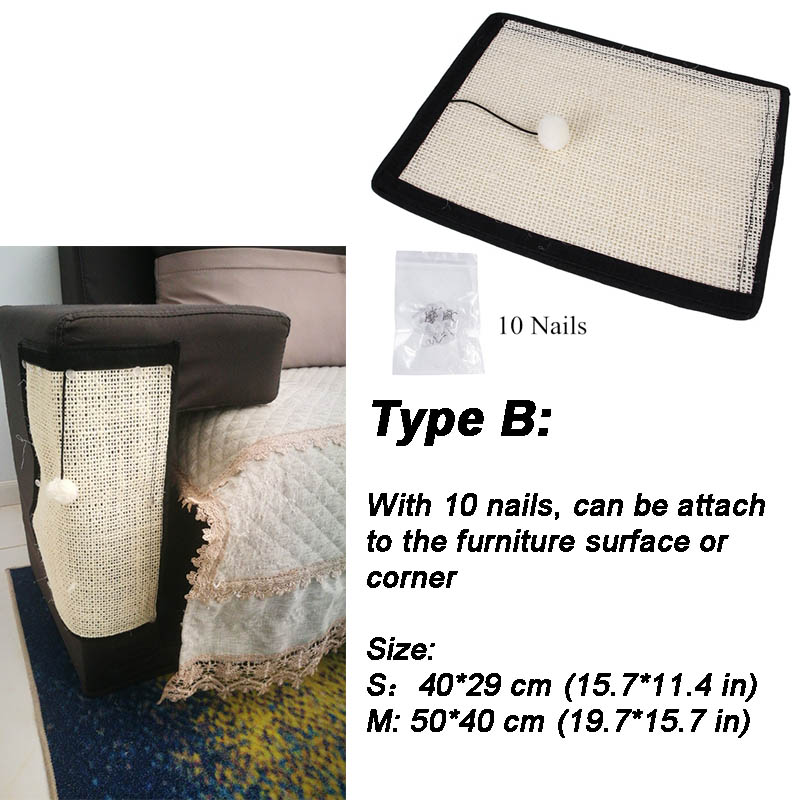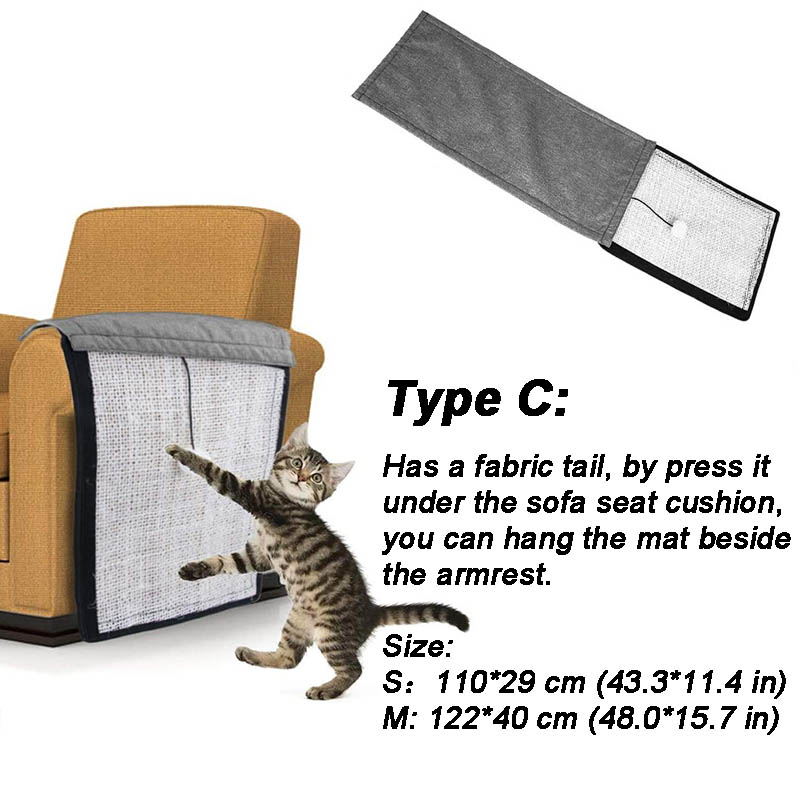 We also recommend purchasing the following anti-pet scratch tape together, to offer better protection for your furniture.
---
We Also Recommend
---