Self-adhesive Anti-Scratch Furniture Protection tape Pet Cat Training Tape
This cat training tape takes advantage of the cat's nature - they hate sticky things.
The tape is dual side adhesive, you can stick it onto the furniture surface, when cats touch it, they will feel disgusting and they will walk away.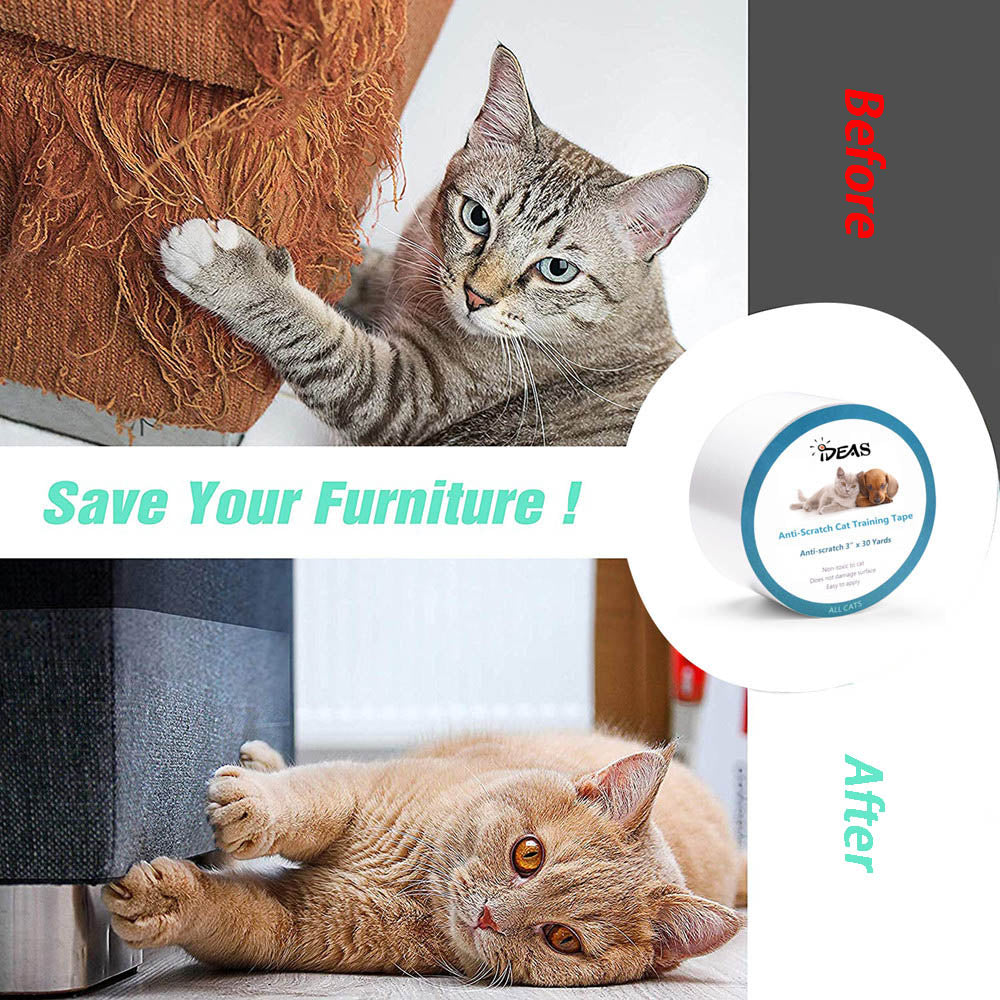 Toxic-free and environmentally-friendly material: safe for pets & kids.
100% transparency: protect your furniture without compromise on their appearance
Easy to install: all you need is a sharp scissor, cut the tape, stick it to your furniture, and peel off the cover. That's simple!
Cut as desired: you can cut the tape according to the length of your furniture.
30 yards per row: longer enough for protecting multiple furniture.
Save your furniture for a small price
Easy to remove, won't damage the furniture's surface while removing: use a hairdryer or hot air gun to blow the tape for a while, you can remove the tape easily.
3 Width options: this tape has 3 width option 2inche (5cm), 3inch (7.6cm), and 4inch (10cm), you can choose according to your furniture's size.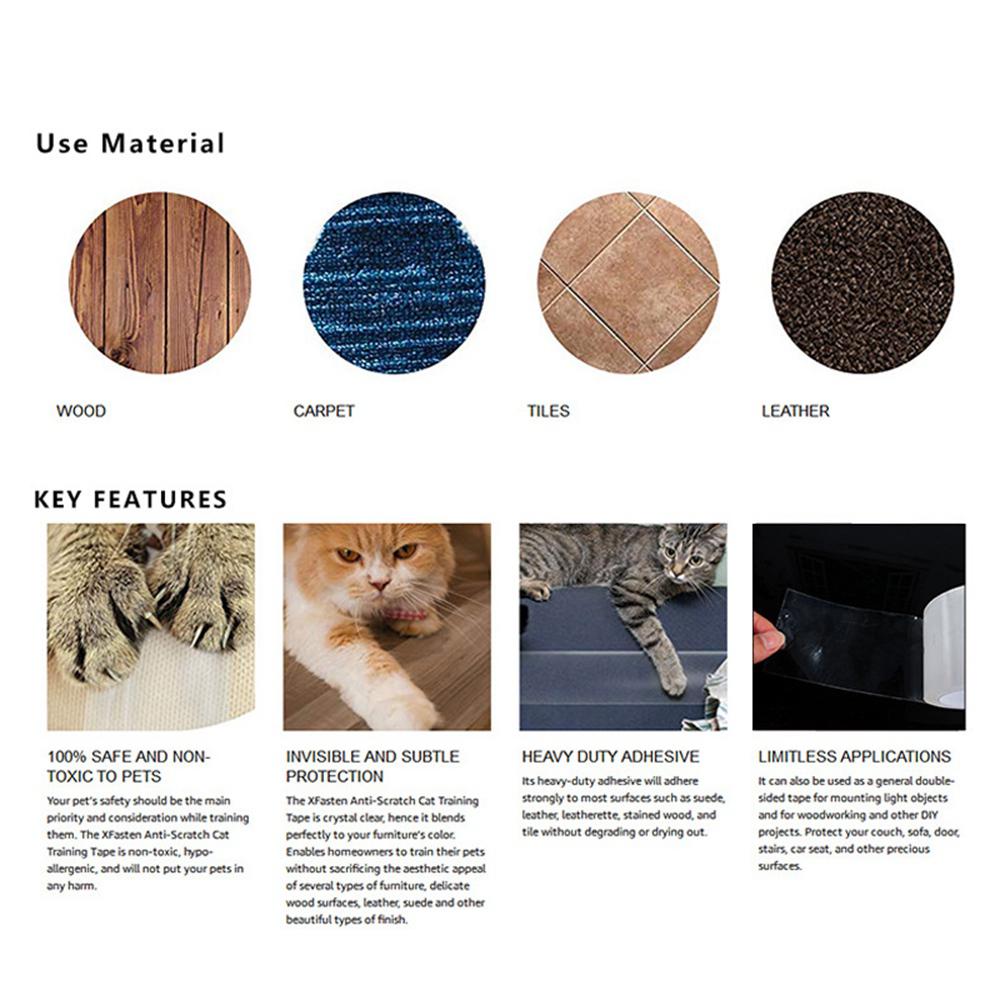 Sharpen paws by scratching things is the nature of cats, and they really like to do it with furniture (especially fabric sofa or recliner). This could be a real disaster for the furniture, especially your newly bought and expensive one.
With our cat training tape, you can protect your furniture from cats-scratching effectively and easily.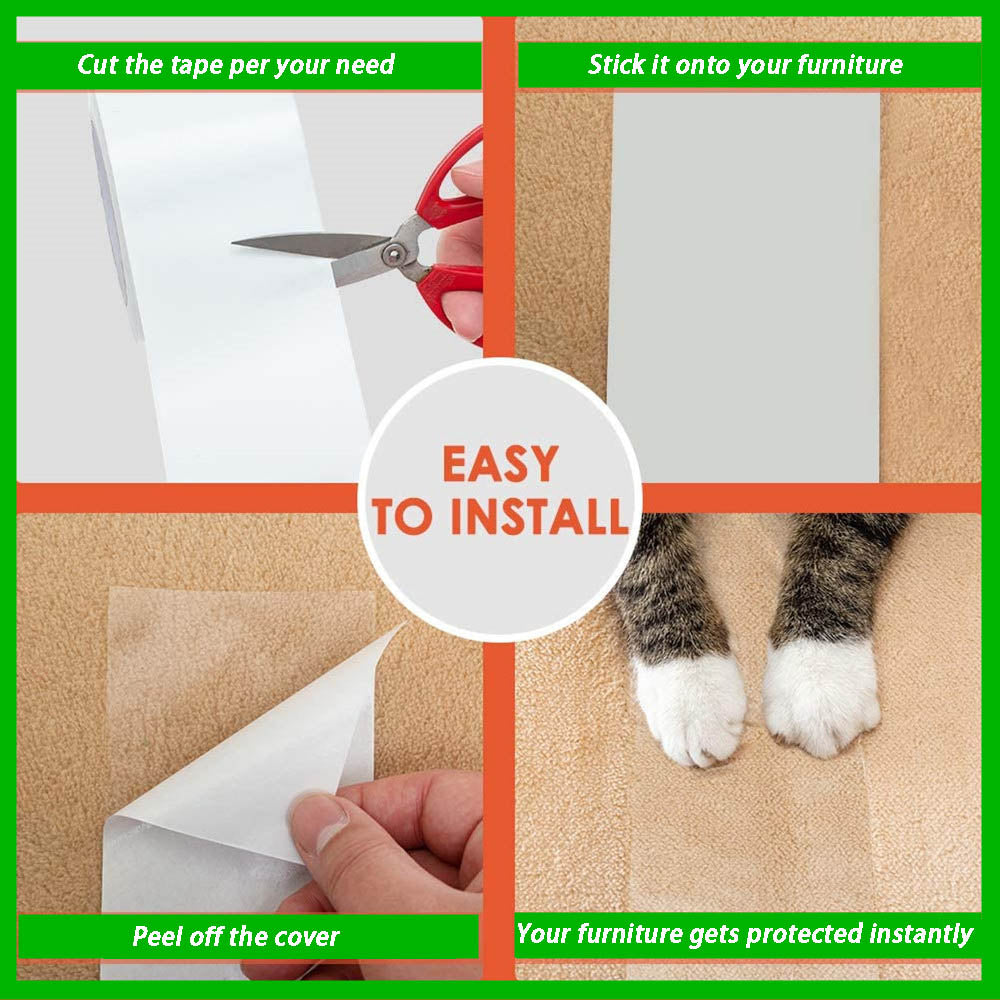 Package includes: 

Though this tape can protect your furniture from the cat scratch, you still need to find a way out for your cat's nature, hence we suggest purchasing the following scratch mat together, to make your cat happy.
---
We Also Recommend
---